WHAT TO EXPECT FROM KASTELO KALLISTE

KASTELLO KALLISTE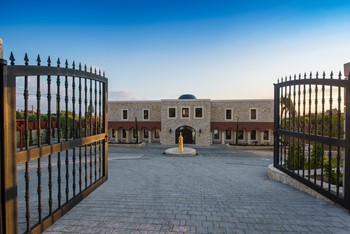 The newest addition to our luxury villas is coming in May 2019 and will be spectacular:
We have a special villa to introduce and is currently under construction. Kastello Kalliste is our biggest project and has direct access to a gorgeous beach in Ferma Crete. Ferma is an area that Cretans know as the best place to vacation because of its crystal blue waters and laid back beach towns. Our villa, or Kastello, will have 8 bedrooms and a separate detached guest quarter next to the swimming pool. We can accommodate 18 persons and have added luxurious amenities to tempt the most demanding guests. Ferma Beach is 1.4 hours drive from Heraklion and our staff will pick you up at the airport when you arrive and when you leave.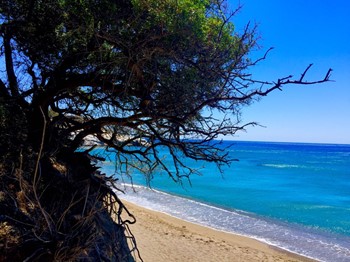 Ferma is a resort village that focuses on beach life and offers local restaurants and tavernas and the town of Ierapetra is 15 minutes drive from the villa where you can find shopping, bars, and more restaurants. Sitia is 45 minutes away by car and offers more of a selection of amenities. Our villa is on the beach and offers a unique private and luxurious beach experience not found in hotels. Enjoy a lunch or dinner with the ocean waves at the edge of the pool overlooking the sea. Have your coffee on your veranda as you watch the waves lap the shores in the morning.
Your experience will be both relaxing and quiet but you can make it as exciting as you want and venture out for the bars in the nearby areas and hotels. We will provide you with all the information you need to enjoy your stay in the way you want it.
The area of Ferma offers areas of The Greek Islands that remain unspoiled and like the images, we are accustomed to seeing from the movies. This is why you come to Greece.

Come and book your stay on our beach. Stay at our KASTELLO!